In the past, Mt. Aso erupted several times and volcanic ash fell on this place.
The Minou mountain range was created by repeated major earthquakes that occurred once every tens of thousands of years, gradually increasing in height.
Many large and small rivers flow in the mountain.
The Chikugo River, which continues from Mt. Aso, changes its flow every time of heavy rain and swallows the plain land many times along with other small rivers.
Many alluvial fans were built and grew into fertile soil, and the terrain of Ukiha was built over the years.

People began to live in the foothills and in the mountains.
By collecting and damming small amounts of spring water and rainwater, they developed a method to take advantage of the rugged terrain of the mountains, and gradually carved out the mountains to build terraced rice paddies and settlements to grow crops such as rice.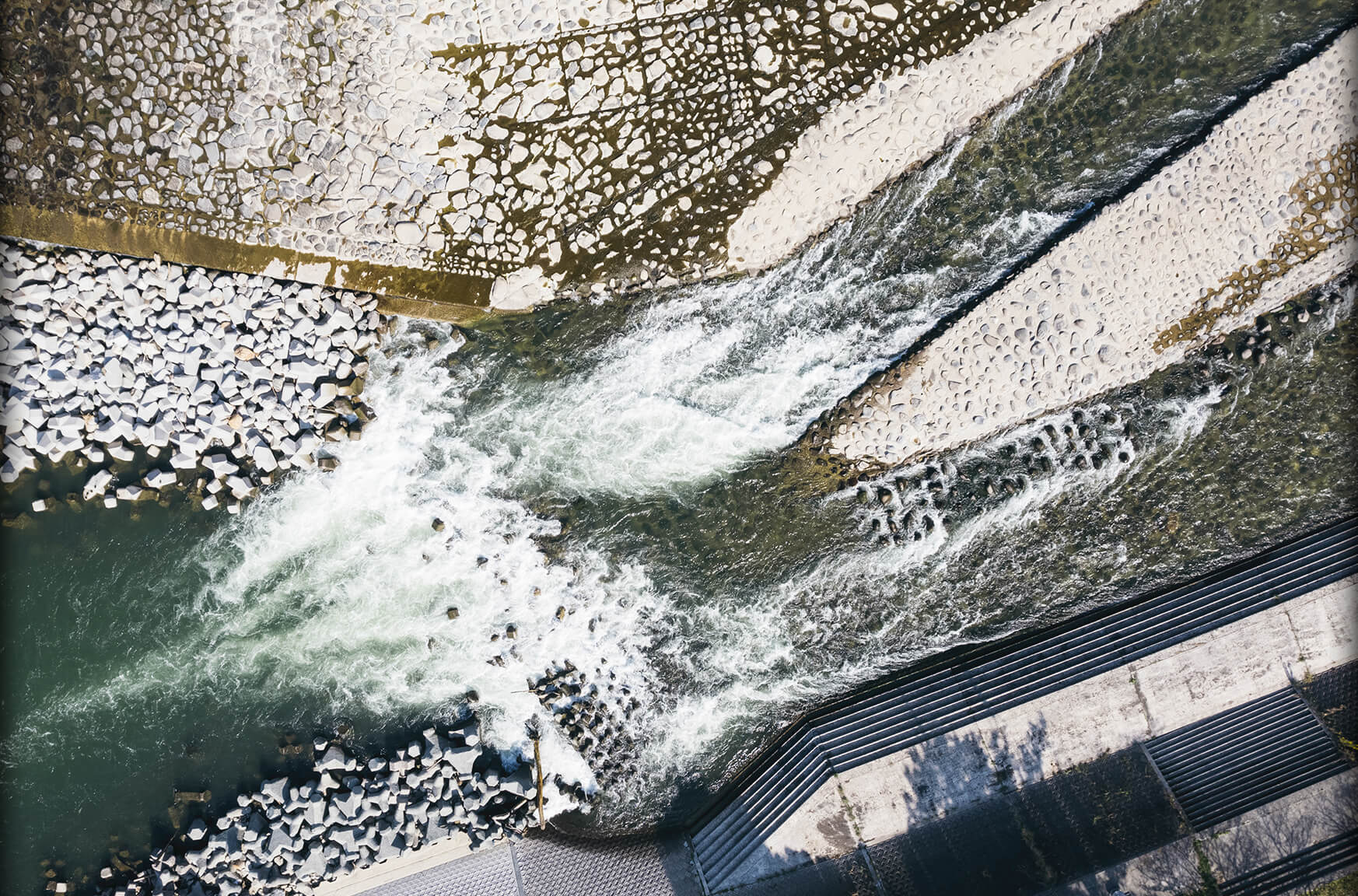 When people began to live on the banks of the river flowing through the plains, the living of inhabitants of the mountains and the plains, upstream and downstream started to intermingle followed by creation of the gateway to them each other, and new flow of people was born.
They took a break before crossing the mountain, changed boats to match the speed of the river, or sold what was harvested in the mountains and rivers on the plains, the gateway gradually became an important hub for trade and transportation.

There were many disputes over the geographical interest.

However, they could not make full use of the water like a mountain people, and the life on the plains was not getting better easily. The river often rages. When the conflicts settled down and entered the Edo period (1603-1868), the people who were attacked by severe floods and poor harvests finally decided to use the water of the Chikugo River for their livelihoods.
A number of difficult works were completed, such as the construction of 150 km-long canal, a stone weir, and a tunnel-like canal made dug into bedrock.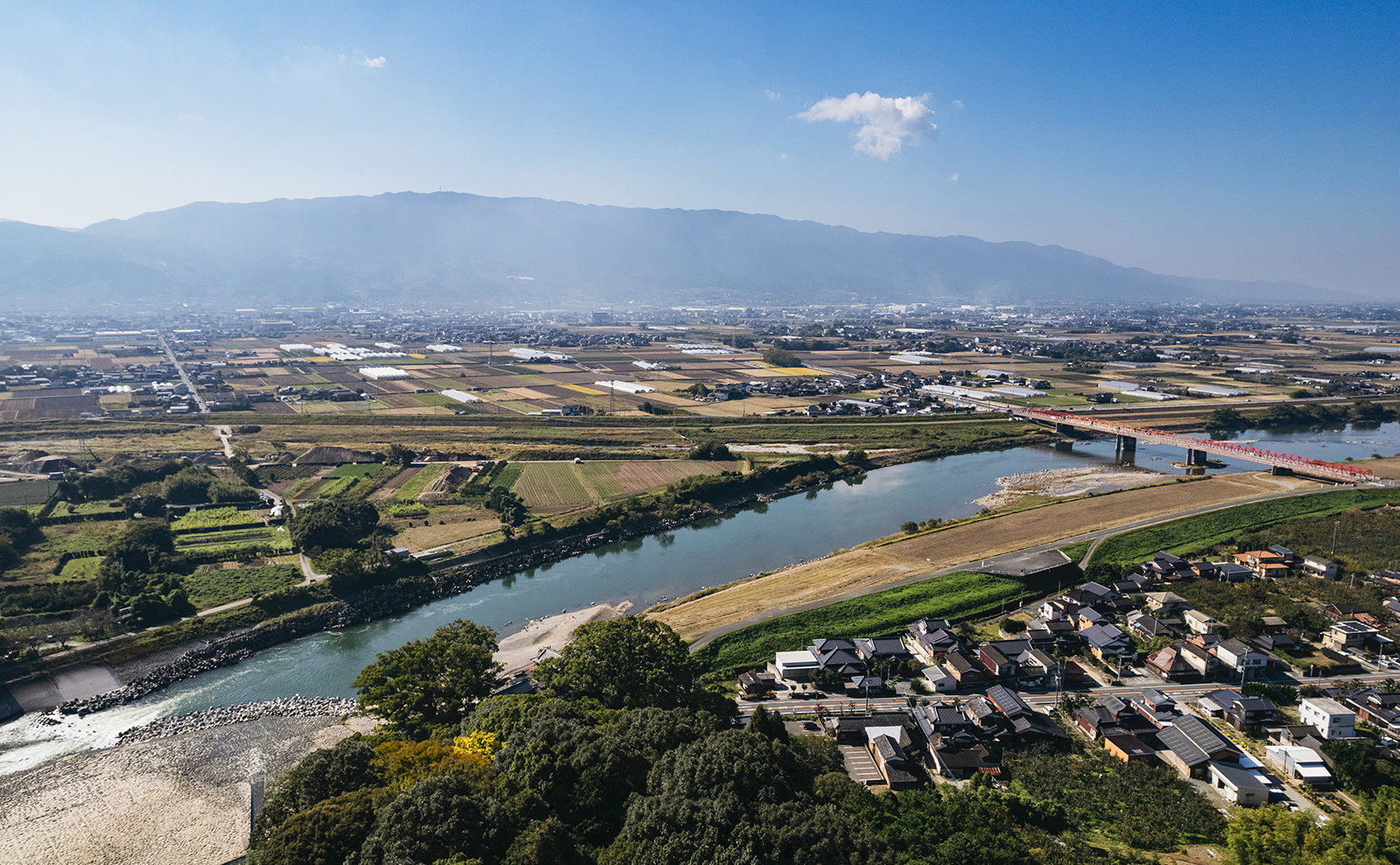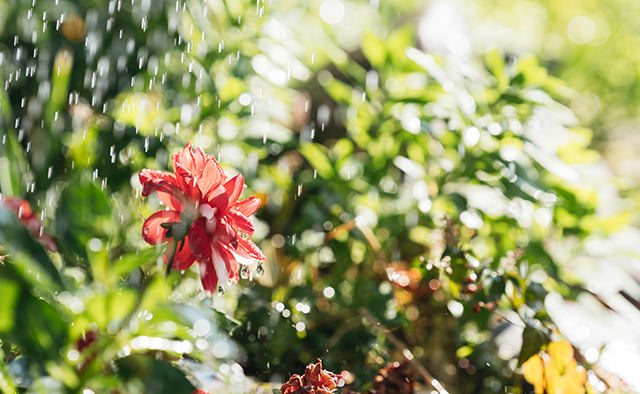 As the network of waterways were built, many crops could be grown, and the processing of crops was powered by water.
Water wheels were used in many situations, including flour milling, noodles, food stuff such as tea, sake and sugar, or daily necessities such as oil, wax and lumber.
As more high-quality goods produced by abundant groundwater, the wealth accumulated in the place, where buildings shifted from thatched-roofed to sturdy and gorgeous white-walled.

People have always been practicing how to live by making good use of the environment they were in at the time.
And even today, the story of Ukiha goes on and on.(By Wakaba Takekuma)